Sandwich and Pegwell Bay National Nature reserve includes 635 hectares of coastal habitats. It is the best remaining complex of this type in southeast England, showing a complete series of seashore habitats. The reserve layout is shown in Photo 1 of the accompanying set. The north section is bounded in the north by the chalk cliffs and associated wave-cut platform of the southern Isle of Thanet. This chalk anticline dips below overlying glacial and alluvial substrates, the shoreline southwards consisting of mudflats and saltmarsh on the north side of the River Stour and narrowing mudflats backed by a sandy beach and dunes south of the river running southwards. Behind this is an area of ancient dune pasture and coastal scrubland. As the shore continues southwards, the sandy beach becomes a shingle beach. The Country Park itself occupies an old refuse tip which ceased to be used as such in the early 1970's and has been landscaped.
Photo 1 shows an information board with a map of the reserve and a description of some of its wildlife.
Photo 1, © Martin Sutherland
Photo 2 shows a view north-east from the Country Park across saltmarsh and mudflats towards the chalk cliffs of the Isle of Thanet and the large port town of Ramsgate.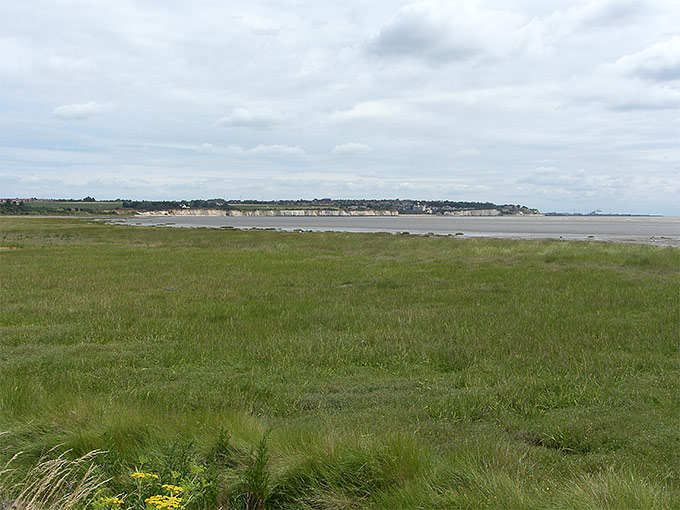 Photo 2, © Martin Sutherland
Photo 3 shows some of the saltmarsh and mudflats with the port in the distance.
Photo 3, © Martin Sutherland
Photos 4 and 5 show pathways through the country park itself. The fencing in 05 is to enclose grazing livestock which are used to control vegetation.
Photo 4, © Martin Sutherland
Photo 5, © Martin Sutherland
Photos 6 and 7 show the birdwatching hide. This is constructed from a shipping container and is positioned on the saltmarsh side of the path.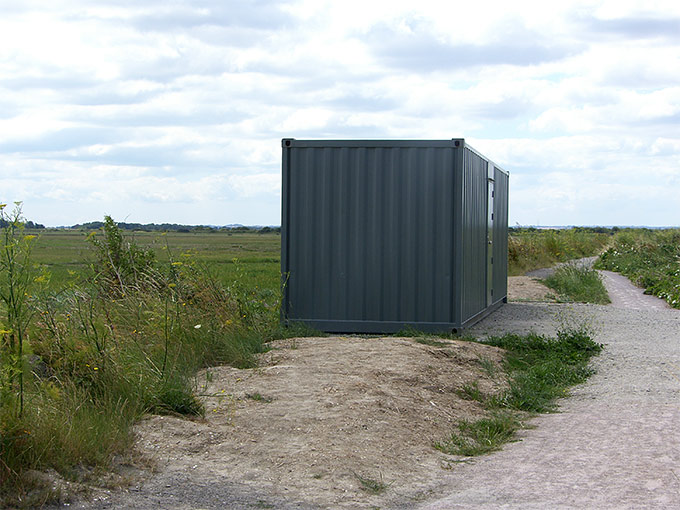 Photo 6, © Martin Sutherland
Photo 7, © Martin Sutherland
Photo 8 shows a view from inside the hide. The saltmarsh in view has been recently scraped to remove vegetation and attract birds to feed close to the hide.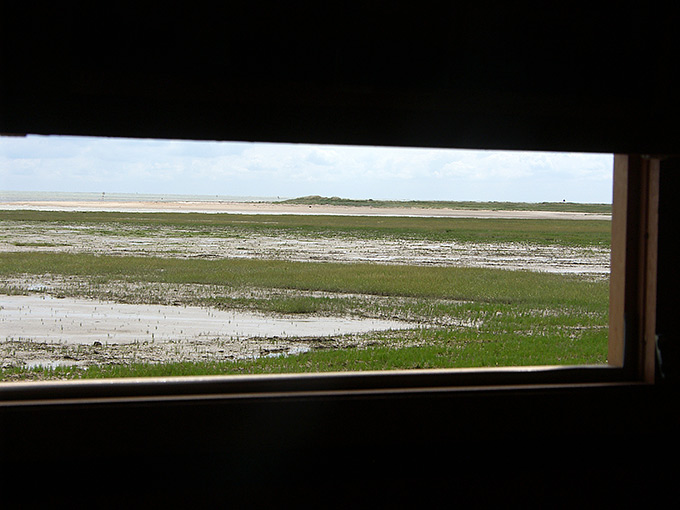 Photo 8, © Martin Sutherland
Photo 9 shows a picnic area in front of part of the car-parking area.
Photo 9, © Martin Sutherland
Photo 10 shows another area of parking with a toilet block which also gives information about the country park and reserve. There is a charge for using these car-parks and the money is used to help fund the reserve management.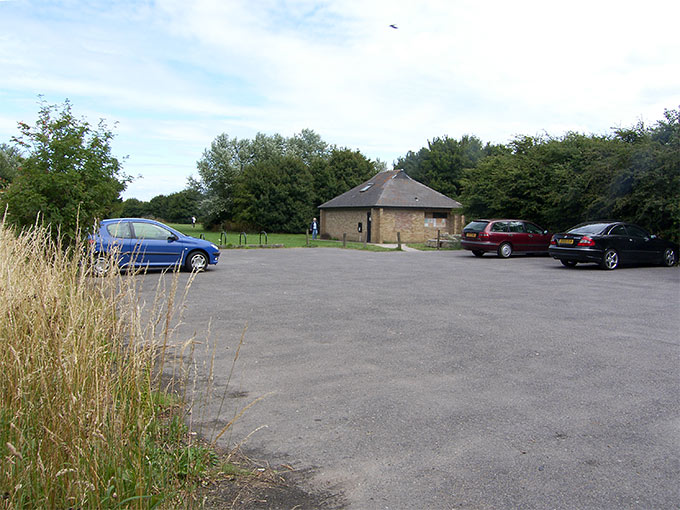 Photo 10, © Martin Sutherland