Samphire Hoe is a country park owned by Euro Tunnel and managed in partnership with the White Cliffs Countryside Project. The entire mass of land is created from material excavated during the construction of the rail-tunnel linking Britain with continental Europe. The site is managed to provide enjoyment for a range of interests. The brochure states that:
'There is something for everybody: a stunning location, wild flowers, birds, sea angling, peace and quiet, picnics, painting or walks. The site is accessible for all people, providing gentle and interesting walks - the further you get from the car park the more wild the site becomes.'
Photo 1 shows part of the car park and the small building that provides everything: information leaflets, refreshments and toilet facilities. Photo 2 shows the building more clearly.
Photo 1, © Martin Sutherland
Photo 2, © Martin Sutherland
Photo 3 shows a view south-westerly along the site.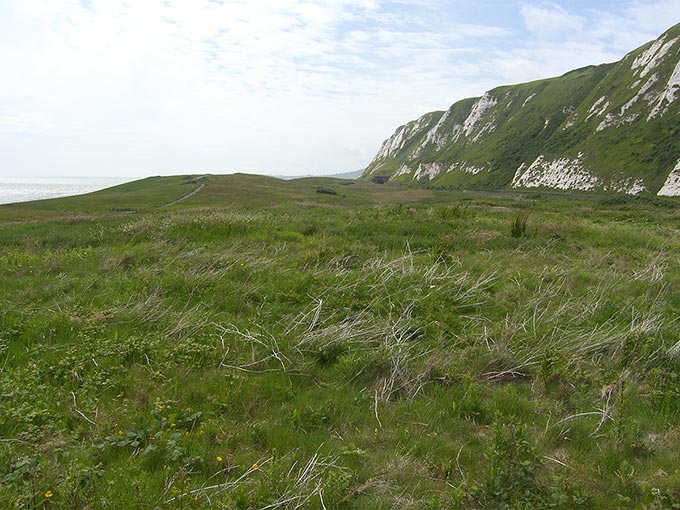 Photo 3, © Martin Sutherland
Photo 4 shows information boards.
Photo 4, © Martin Sutherland
Photo 5 a paved pathway fairly typical of this site.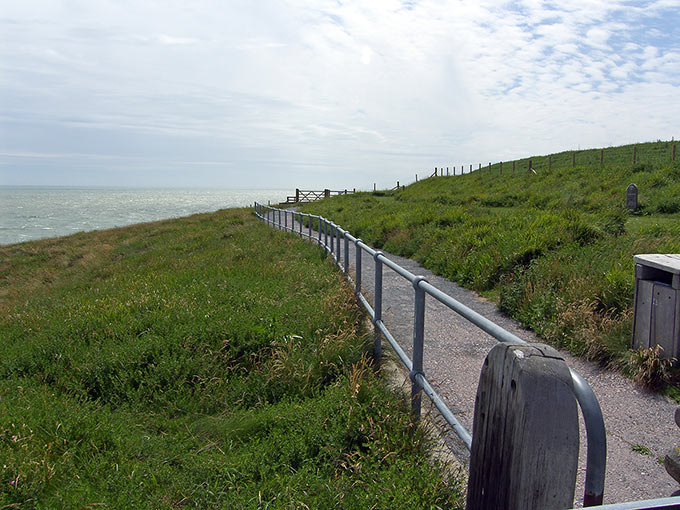 Photo 5, © Martin Sutherland