Woolbeding Common is managed by the National Trust, a UK conservation charity, to protect an area of lowland heathland and its ecology. In common with most UK reserves, to help minimise the impact of visitors on the area under protection, there is no visitor centre or catering/toilet facilities, the car parks are small and there is a clear system of well-marked pathways.
Photo 1 shows one of two small car parks at the site.
Photo 1, © Martin Sutherland
Photo 2 shows an information board which shows some of the reserves' key species.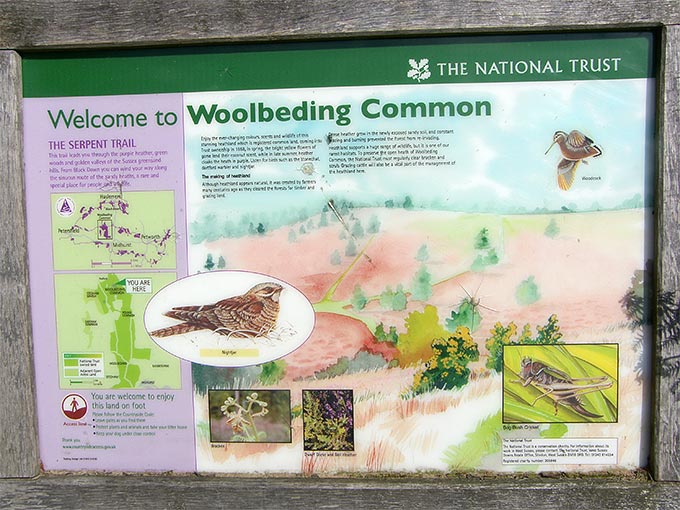 Photo 2, © Martin Sutherland
Photos 3-5 show views of the habitats.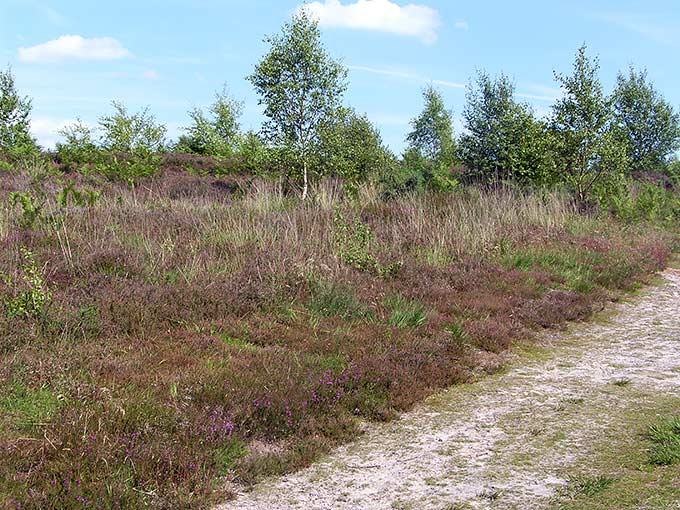 Photo 3, © Martin Sutherland
Photo 4, © Martin Sutherland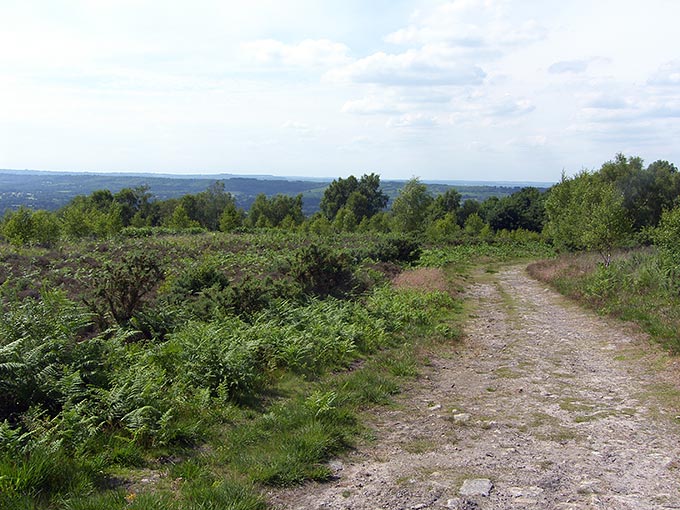 Photo 5, © Martin Sutherland